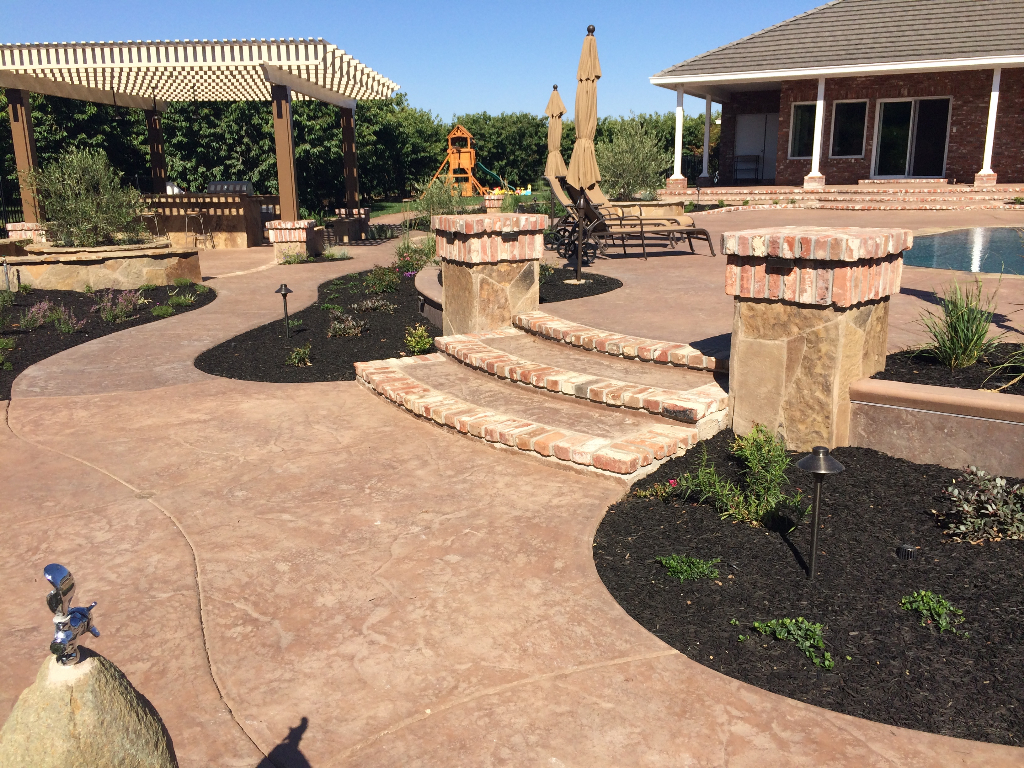 Hayward Concrete & Masonry
Hayward Concrete Contractor |
Driveways, Patios | Stone Masonry
Hayward's Best Concrete Contractor
Hayward Concrete and Masonry has been providing the best, most-trusted concrete and masonry services in the community area for several years. Here at Hayward Concrete and Masonry, we value customer service as well as quality work. We work to provide both the best experience and the best finished product in the community and all at an affordable price. We offer a wide variety of concrete and masonry services and are happy to take on any project. We look forward to working with you at Hayward Concrete and Masonry.
Hayward Concrete And Masonry gives you the ultimate in concrete, brick, and natural stone construction. We always bring top quality work right to your doorstep. Things like dedication, adherence to a schedule, and a durable outcome get talked about a lot in this industry. Here we don't just talk—we do. The community puts its trust in us for the very best in Hayward masonry. That's an honor we respect. And to prove it, we produce flawless results in things like pool decks, driveways, patios, outdoor fireplaces, retaining walls, pillars, and so much more. Ask us about what we can build for your home or business today.
Because chances are we have just what you need. Our team is professionally trained in the use of all materials for an exemplary job you won't soon forget. Tell you what else you won't forget: Our organization, timeliness, and care for the equipment we use. We also care for the equipment you use, which means nothing gets damaged along the way. Our precision mixed concrete makes for power structures that last for decades. The brick and stone we bring to the site is of the highest quality. We take no shortcuts or try to up-sell customers with amenities they don't want. Instead, we stay focused on what's most important: your complete satisfaction. For more details call us at (510) 907-7057.
About Us
We are a company of expert contractors and excellent customer service agents that offer a variety of concrete and masonry services in the community. From start to finish we strive to make this a pleasant experience for our clients. From greeting you via the phone, to answering any questions or concerns, to creating a satisfactory finished product, we want everything to feel easy and stress-free for our clients. We work with quality materials and experienced contractors to ensure that your project gets completed in a manner that is well done and long lasting.
Our Services
Our range of services are designed with you in mind. We take special care from beginning to end of all of our projects to pay attention to the needs of our clients. Whether you are looking for a new patio or driveway, a fire pit, a retaining wall or a commercial parking lot, we want to ensure that not only is the project the best but also that it meets both your wants and your needs. We want to deliver quality work and excellent customer service throughout. We have found that these two ideals bring customers back to us again and again for all of their concrete and masonry needs.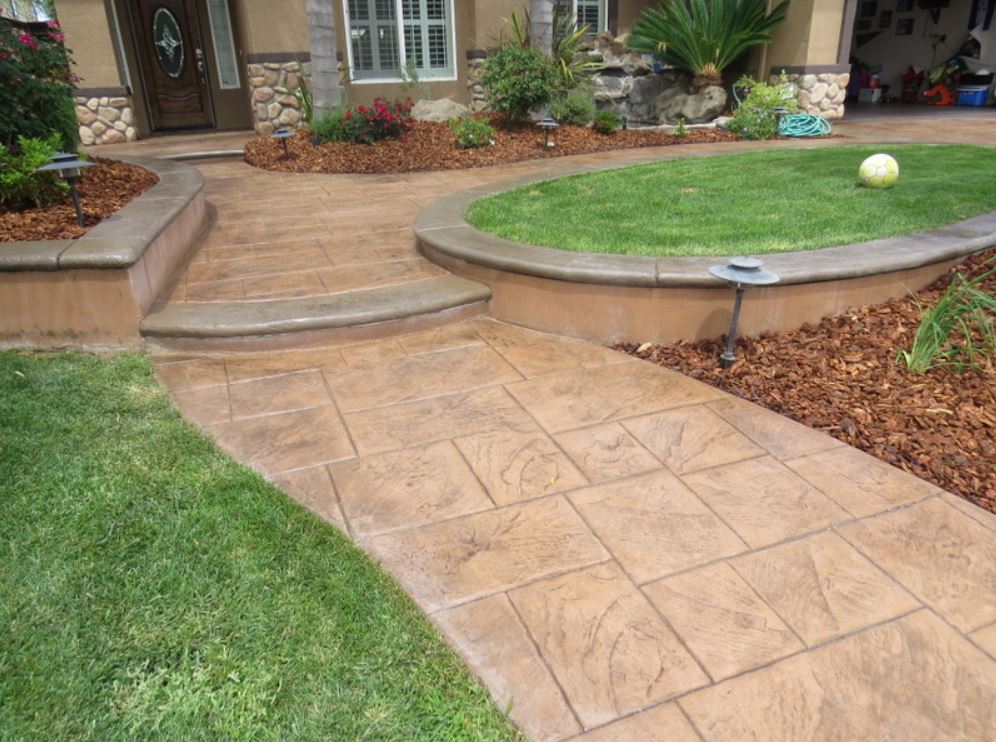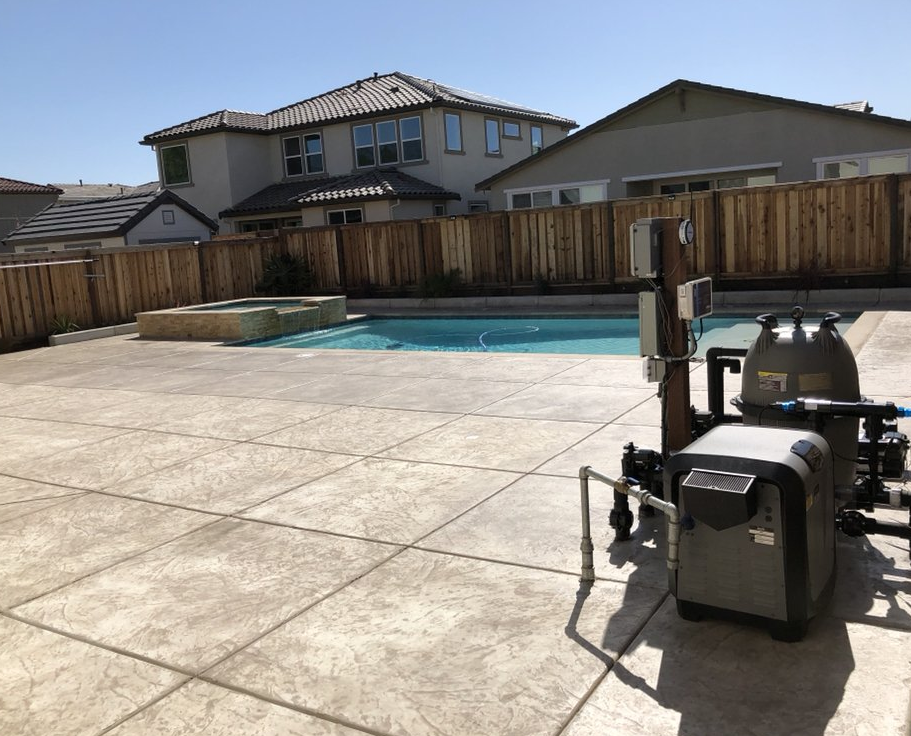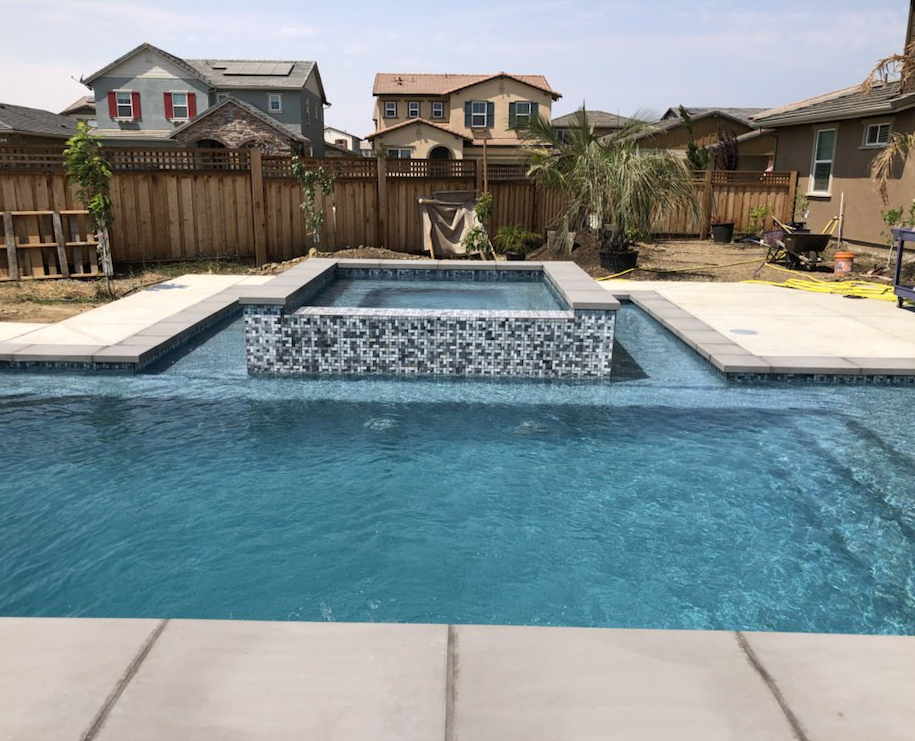 We offer concrete contracting services to those who are located throughout our community. These services include larger jobs such as the building of foundations and the pouring of commercial parking lots. We are happy to provide these services to both our clients, the local businesses, and our community as a whole, as many of our commercial projects are used by the public as well. Don't hesitate to let us know what exactly you need to be done.
We're able to do just about as many things with concrete as one can possibly imagine.
A big reason for that is our skill with the material. Another, of course, is that the material itself is capable of so much. Concrete has long been known for its willingness to take on myriad forms. And with a team like ours influencing it even further, you get stunning results no matter what the project. We take care of decorative concrete for both slabs and pavers, such as colored concrete, and the finest of any stamped concrete service. Find out just what we mean by contacting us today.
Eye-popping curb appeal typically begins with a new concrete driveway. We build them not only to turn heads but to last decades into the future. Straight, serpentine, wide or narrow, long or short, the driveway you want is right here at Hayward Concrete And Masonry. Our stamped concrete service can indeed give you specific looks in brick or natural stone. We can even make it wood stamped concrete, which means you get a driveway that looks just like real wood. Our team also installs the finest in driveway edging design. It's all right here at your most logical choice for concrete construction.
Two other of our very popular specialties are patios and pool decks. Both come with an assurance of magnificent construction that puts on an amazing show, plus a high number of style options. Again, our stamped concrete service comes to the rescue for personalized design or replication of other materials such as brick and natural stone. We can accessorize things with an outdoor kitchen or outdoor fireplace. Hot pool decks need not be so hot with our cool deck application that makes passage friendlier for sensitive feet. For all of these services we do concrete resurfacing, and concrete repairs too. We can also imprint with broom finished or salt finished concrete that increases traction over slippery surfaces. For great patios and pool decks in Alameda County pick up the phone and give us a call.
Need a trustworthy contractor for concrete walls and concrete wall design?
You're in the right place because we build the best looking, durable walls the industry has ever seen. As boundaries for your property, a decorative entrance at the foot of the driveway, or a bit of privacy around the pool, the right wall for you is here. Concrete retaining wall service is also no trouble at all—we can protect your landscape from premature erosion, making it safer and more attractive in the bargain.
Looking for the best place for Hayward concrete repair? We swap out pavers and seal slabs. We do concrete grinding and a concrete overlay. Epoxy flooring installations. We fix walls, pillars, and concrete stairs. Resurfacing, finishing, sealing, and all things related to concrete repair are done by your premier concrete contractor, Hayward Concrete And Masonry. Get more information by calling us at (510) 907-7057.
Our general masonry contracting services are also available to those living in the general area of Hayward. We build everything only using the highest quality materials and will not crack or need to be repaired under heat stress or anything else for many years to come.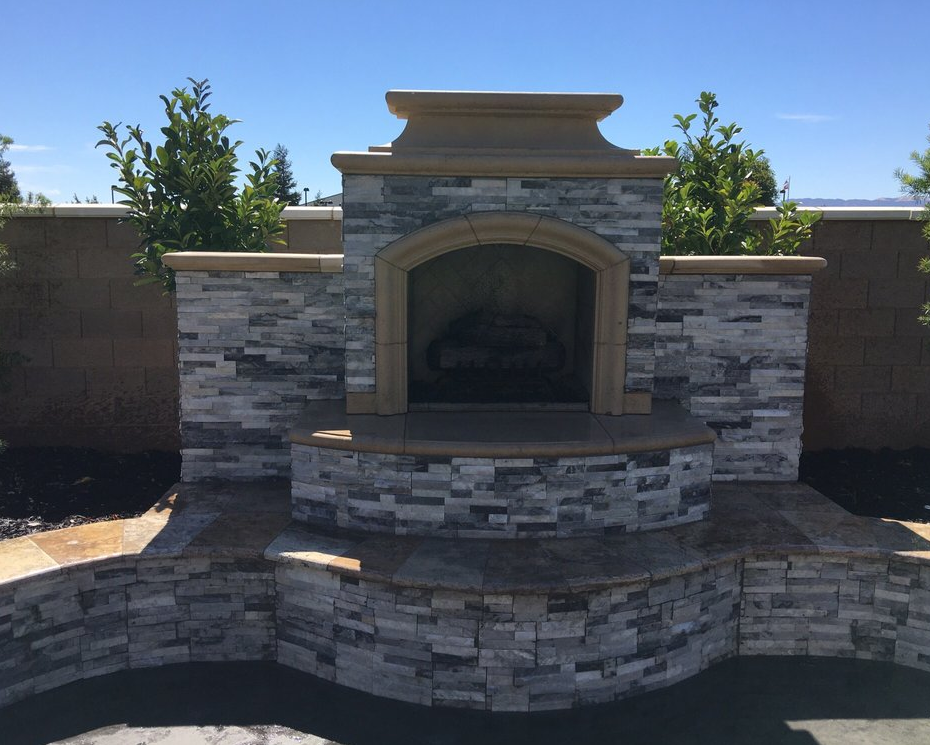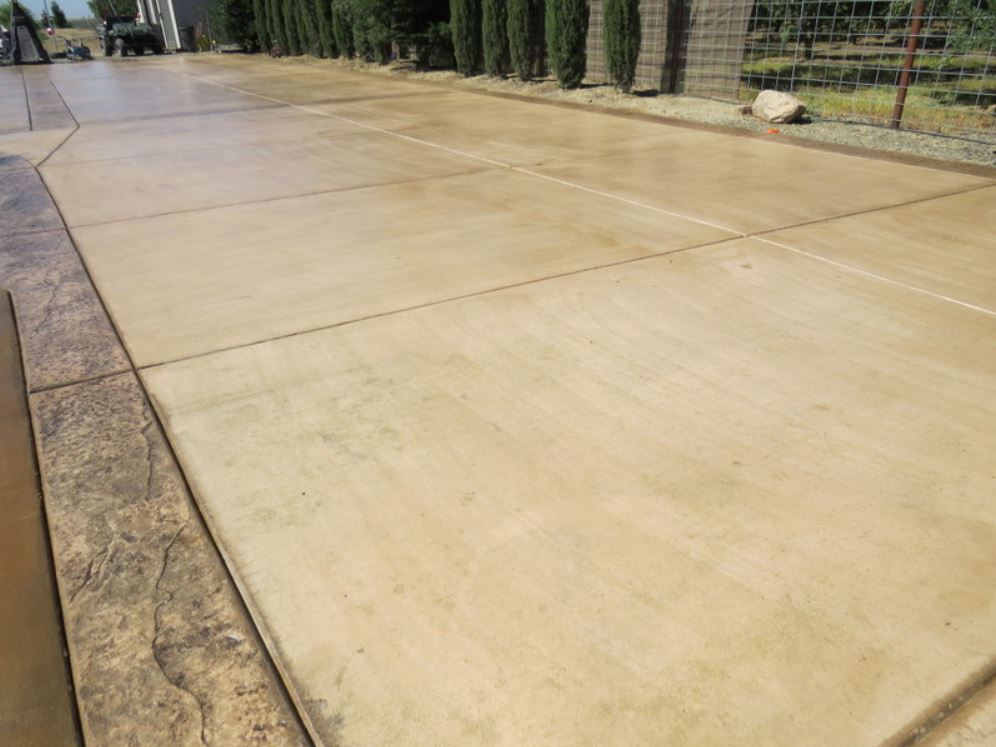 We offer a variety of driveway services, from concrete repair on driveways to the creation of decorative driveways. Our decorative driveways are unique, add curbside appeal, and are long lasting. By using the stamped concrete method of creating driveways we are able to create decorative driveways in a timely and affordable manner for our clients which makes them a popular request amongst our services. These driveways are also durable and functional which is important to both us and our clients.
Patios are one of our most popular outdoor projects. We offer various different styles of patios that our clients can select from. We offer stamped concrete patios as well as traditional brick patios. These patios create beautiful outdoor spaces where our clients can enjoy their time. They also add appeal to your home. Our patios are durable and visually appealing and can cover any amount of space that our clients would like. They can also be completed relatively quickly depending on the style and come at an affordable price.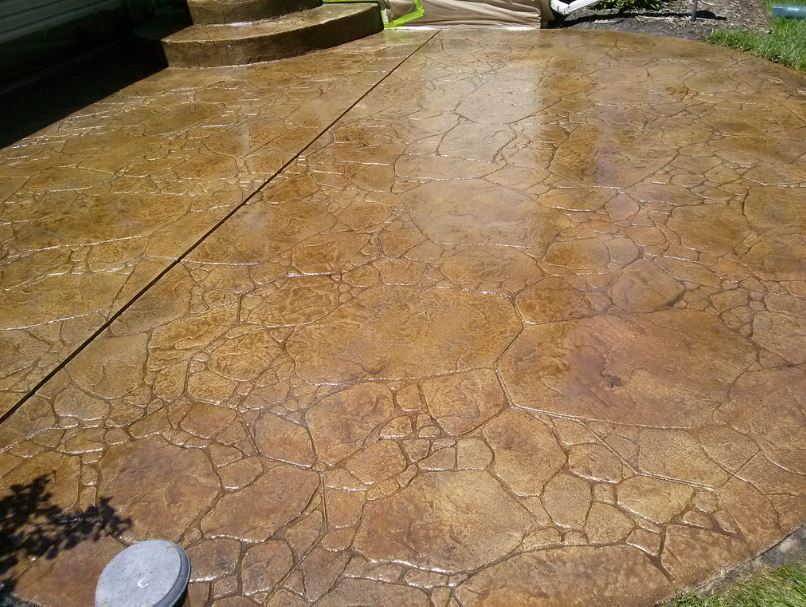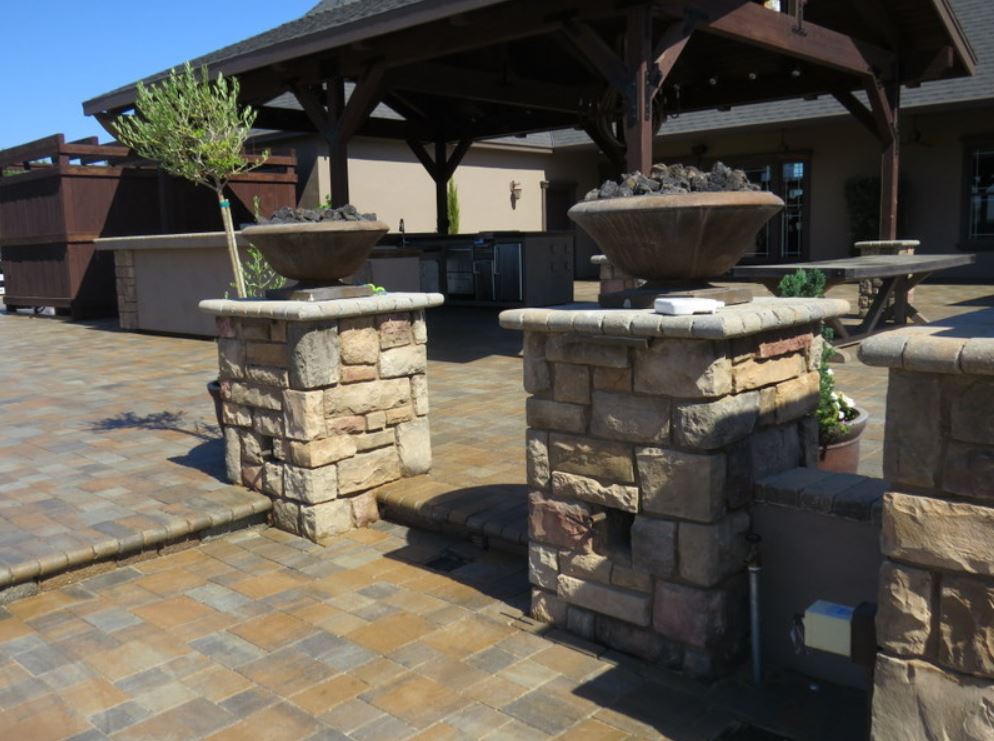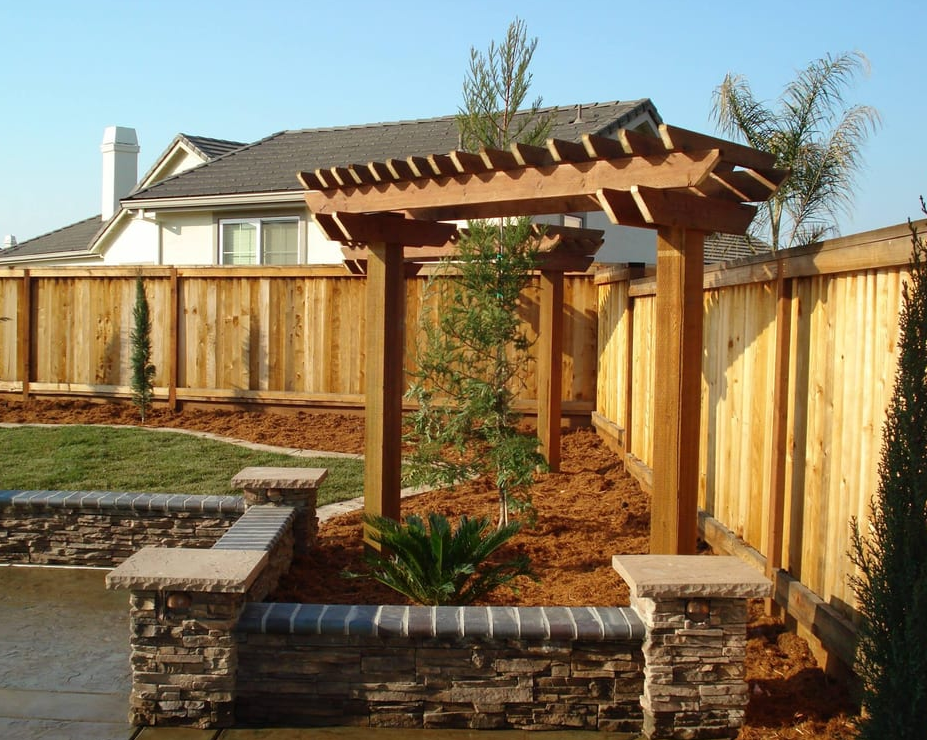 An important and functional part of any good outdoor space is stone, such as for fire pits, pathways, staircases, and so on..
We offer our stone masonry services in both the stamped concrete and traditional brick style to help our clients create an outdoor space that meets all of their needs. We guarantee that anything you need built by us will be very durable, visually appealing, and will hold up well under heat stress and general wear and tear for many years.
When a client contacts us about natural stone installation we never leave them disappointed. That's because we build the greatest with stacked stone, stone veneer, and stone pavers. If you like we can even make helpful suggestions on what kind of stone works best for which project.
For instance, travertine is a great slip-resistant idea for pool decks. Granite never fails to impress for kitchen countertops. And then there's the inarguable allure of marble flooring. For stone pillar and stone fireplace construction our talents go unmatched. And as always, we do repair work and stone paver replacement, all at a price that won't devastate your budget.
Find out more about what we do with natural stone by giving us a call today.
One of our more unique services are our concrete walls. These can be built in an outdoor space to create berms or multi-level gardens. They are a popular landscaping piece that can add appeal to your home as well as some additional beauty to your garden or to your property in general. Our concrete walls are built to last and take into considerations factors that could affect this such as soil type and water flow. We want to ensure that our clients are able to use and enjoy their concrete walls in their gardens for many years to come.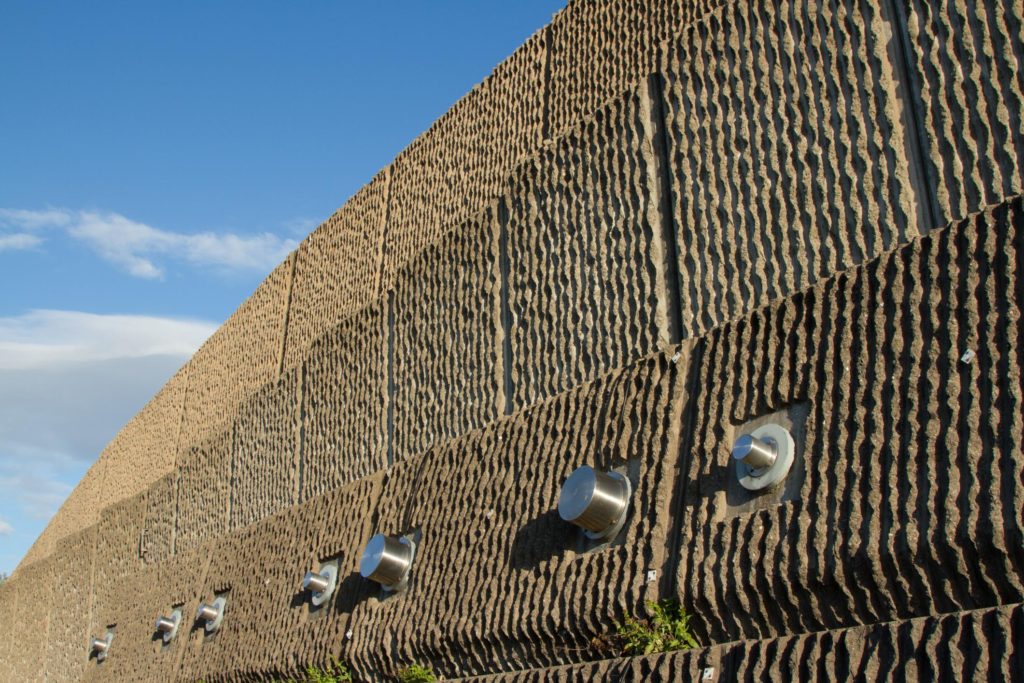 Alameda County's finest construction in concrete, brick and natural stone is right here at Hayward Concrete And Masonry. For years we have been refining hardscapes for clients all over the area. That's because word tends to get around about the work we do. Patios, pool decks, driveways, outdoor fireplaces, retaining walls, and so many other things to improve residential—or commercial—property are built every day by our seasoned professionals. Your property acts as a reflection of you. We know as much, and once you tell us what you're looking for, we get right to the task. The materials are here. So are the brains, brawn, and commitment to a job well done. We're happy to service all of the following areas:
Tracy
Antioch
Brentwood
San Jose
Santa Clara
Sunnyvale
Los Altos Hills
Palo Alto
East Palo Alto
Portola Valley
Foster City
Belmont
Carpenter
Fairview
Burlingame
Walnut Creek
Moraga
Pleasant Hill
San Leandro
Oakland
Alameda
Martinez
Rodeo
Pinole
Fremont
Newark
Milpitas
Cupertino
Menlo Park
Stanford
Pleasanton
Dublin
Livermore
Orinda
Eastport
Berkeley
Pittsburg
Oakley
Discovery Bay
Campbell
Cambrian Park
Saratoga
Union City
Castro Valley
For true excellence in California construction, give Hayward Concrete And Masonry a call today at 510-907-7057.
Contact Us For More Information
Hayward Concrete And Masonry is your number one contractor for hardscape construction. Big or small, residential or commercial, we're the king of the hill for quality work in concrete, brick, and natural stone. It's always a pleasure to serve the community with our prowess. Clients quickly discover as much by our friendly smiles, attentive listening, and down to business approach on the dream, they want to be brought to life. Call us when the time comes to make your idea a reality. We're at (510) 907-7057.
To learn more information, please do not hesitate to give us a phone call or an email to find out more information. We pride ourselves not just on our high quality services and work provided, but also on our high quality and consistent communication and transparency with each of our clients.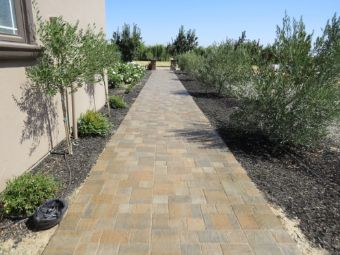 "I went with Hayward Concrete and Masonry to install our new pathway for our backyard. They got the entire project done in under a week," – Gordon S.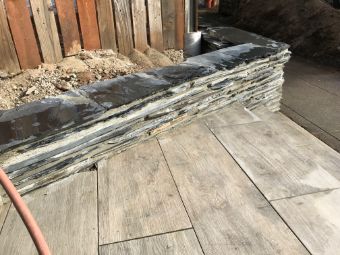 "I was impressed by the sidewalk that Hayward Concrete and Masonry was able to install for our business property. The project was completed in a number of days and they were great to work with too," – Van R.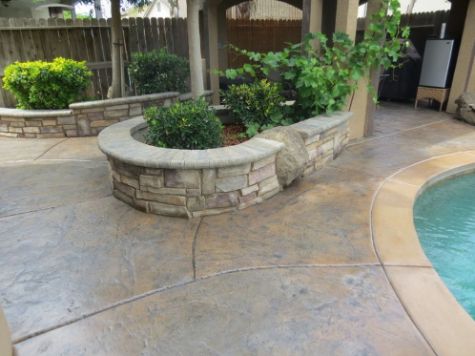 "I really enjoyed working with Hayward Concrete and Masonry and they did a spectacular job fixing my retaining walls. I will be using them again," – Jack T.