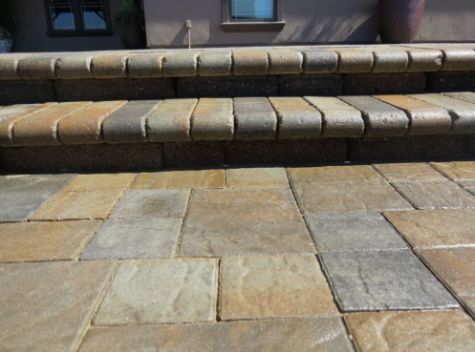 Concrete steps, as the name suggests, are as concrete and withstanding as they can be. If the right concrete contractors install them, they can last you for years regardless of the traffic that passes on them every day. If you need sturdy and durable Hayward concrete steps constructed on your yard, contact the industry leaders, Hayward Concrete and Masonry.
Contact Hayward Concrete and Masonry through (510) 907-7057 for a free consultation and quote. Contact us by filling out the contact form on this page with your info and inquiry messages.
About Us
Hayward Concrete and Masonry is a specialized concrete and masonry team from Hayward. As a company, we have passed the test of time having been around for years and serving multiples of commercial and residential clients. As a team, we have decades of combined experience and top industry skills to deliver any concrete and masonry services.
Hayward Concrete and Masonry hire the best personnel after subjecting them to the most thorough screening process. During the vetting stage, every candidate is carefully screened, and their portfolios crosschecked to ascertain that they have the right expertise and experience for our clients. This way, we are able to ensure that we hire nothing short of the best and a team that will help our clients to meet their specific needs.
Concrete Steps Services
With concrete, you can have attractive steps leading to different areas of your yard. They can connect your house to the backyard or join your pool area to the rest of the compound. The design ideas are endless, and all you need is an expert concrete contractor like Hayward Concrete and Masonry to get it done.
Installing garden steps has its benefits. They include:
Ease of making the steps since it only needs a mix of concrete.
With concrete steps, you can create a family exercising spot and even add some stains and assemblies of mosaics for added aesthetics.
Creating and maintaining concrete steps are easy processes, thereby translating into cost-saving investments.
Garden steps can help to reduce the amount of dirt and debris that may be tracked into the house if the steps were non-existent.
The steps can also help to absorb foot traffic pounding, which saves your grass from compaction problems.
The team at Hayward Concrete and Masonry has years of experience and the expertise needed to create such steps for you. All we need to know are your needs, tastes, and specifications and deliver a project worth your invested time and money. When you get in touch with our responsive customer care team, we shall send an expert to your job site to assess the needs, the materials that will be required, and other project deliverables. From the visit, it will be easier for the experts to draft a free quote for you and advise you accordingly.
Contact Us
Call us through (510) 907-7057 for a free consultation and quote. You can also make your inquiries through the quote form on this page.