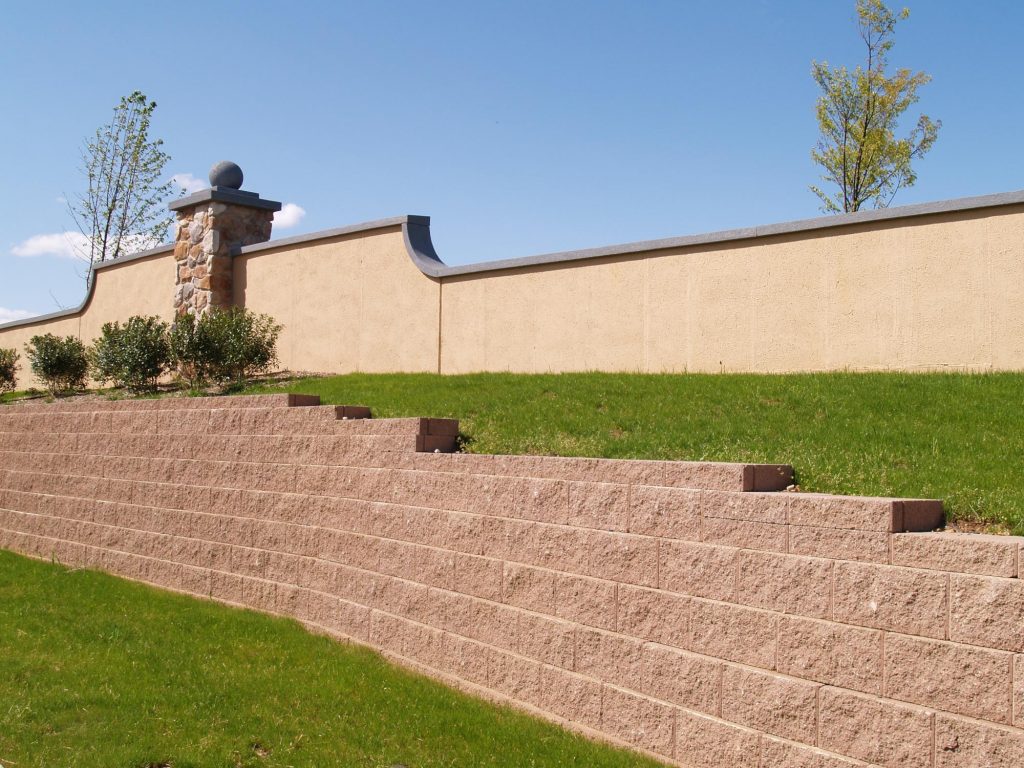 You have probably heard the saying, "Great walls make great neighbors?" This would be true if the wall was constructed by a trusted and reliable local block wall contractor who is adept not only at putting up walls but can design and create interest in your landscape. An ordinary cinder block wall or concrete wall will most likely look fine, but with Hayward Concrete and Masonry, we can take it to the next level. We can certainly design and install block walls that can complement your patios, walkways, your landscape, and even your entire property.
Our highly professional block masons and concrete specialist have mastered the art of putting up a brick, block, or cinder block walls whilst putting more added values to your property. If you need to know how much it will cost you to have a concrete block wall or a decorative cinder block wall around your garden, contact any of our concrete masons. Dial (510) 907-7057 right now and ask for a free estimate. You may also use our contact form for your comments and suggestions.
What Type of Concrete is Usually Used for Block Walls?
Local block wall contractors like Hayward Concrete and Masonry have a knack when it comes to using concrete blocks for walls. Our block wall masons religiously check the materials that we are using and recommend certain types of materials. Veteran masons will know if a block is made from superior quality concrete. To know this, we make sure that the blocks are made from high-grade concrete, Type N masonry cement with a uniformly blended mixture of fine sand. This type of concrete will work perfectly fine with your brick, stone, and block. Our crew can distinguish if the concrete brick will break easily or can withstand certain loads of pressure.
Should Your Cinder Block Be Solid Filled?
In order to further strengthen your block walls, filling your cinder blocks with concrete can significantly increase its strength and durability, especially when you expect it to work doubly hard against the harsh environment. To fill a cinder block with concrete, you can ask our concrete engineers for more details.
Cinder blocks are basically cheaper than your concrete blocks, but concrete blocks are more durable and tougher, and lots of block wall contractors use concrete blocks when handling bigger projects.
Hire Hayward Concrete and Masonry Today
Hayward Concrete and Masonry, we are your most trusted local block wall contractor in Hayward.
We work hard to deliver exactly what you want for your concrete block wall. Our masons and concrete experts will work with you to create the block wall that will fit your needs and landscape. Cinder block walls, concrete block walls, brick walls, or retaining walls, we are the solution to all your concrete and masonry needs. You can also check out our other services. We have been servicing the city and nearby areas for years, and we have gained the trust and confidence of lots of clients.
For quotations and free estimates, drop us a line at (510) 907-7057 today. You can also reach us by filling out our contact form. We will get back to you shortly.