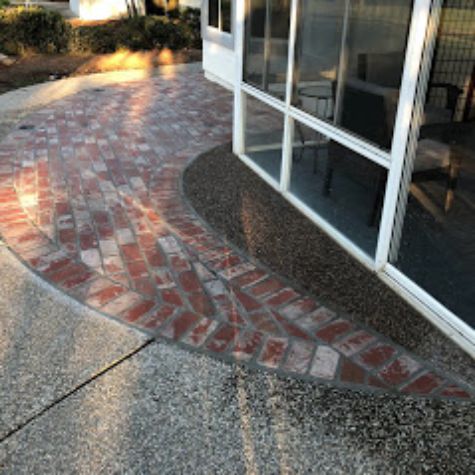 Brick masonry offers one of the most popular exterior construction materials. A brick structure is both beautiful and sturdy and can last for many years without giving in to most weather changes and external forces. Using bricks, the units of materials used in masonry construction by skilled masons, Hayward Concrete and Masonry can create or install outdoor features such as fireplaces, seating features, water fountains and other hardscaping architecture for you.
Call us today via (510) 907-7057 to discuss how best we can make your outdoor look like using bricks. You may alternatively leave us your info and inquiry messages on the quote form on this page.
About Us
Hayward Concrete and Masonry is your premier and go-to concrete and masonry contractor. We have multiples of specialties that we have honed for many years and are on standby to use them on your chosen project. Contact us today if you need driveways, patios, walkways, fireplaces, retaining walls, and other features that you can use to improve the appearance of your yard.
Our Brick Masonry Services
Hayward Concrete and Masonry has specialized in brick masonry in Hayward for many years now, and our contractors have come to perfect the art. It is always our joy to see our clients' projects scale to their completion and live to pass the test of time. With a team that brings along decades of combined experience, we can assure you that we are your go-to and trusted masonry contractor, Hayward, CA.
The bricks that we use come in sizes, thereby allowing them to fit every client's needs. They can also come in different colors to fit each specification or project's requirements. Additionally, a client can opt for the addition of some natural coatings such as limestone or sand during the firing process to produce the colors that they want, personalized effects, textures, as well as finishes.
Commonly, clients go for the bricks made of clay while others choose concrete bricks. The former has a natural beauty, allow for different refinishing and color enhancements, and do not fade over time. As for the concrete bricks, people who are looking for a denser brick may opt for this type.
The raw materials used to make concrete bricks include lime or Portland cement, which is then mixed with mineral colorants and fine aggregates. These materials are mixed into molds to make them ready to use. Finished concrete bricks are accurate and uniform and also allow for different color enhancements.
Hire Hayward Concrete and Masonry Brick Masonry
Hayward Concrete and Masonry is the team to go to for all your brick masonry needs. Talk to us today, and we shall disperse a team of experts to your property to assess the project needs and requirements. The assessment is essential for us to draft a free quote for you.
Call us now through our main phone line (510) 907-7057 or fill out the quote form on this page to contact us. Request our free quote too.