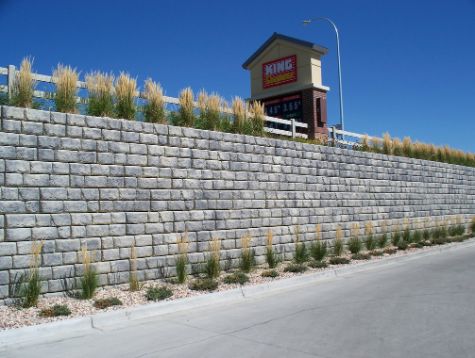 A concrete wall is constructed from a sturdy and durable mix of Portland cement and water to make it firmer and more long-lasting. The walls, therefore, become essential for structures that need to withstand strong and varying weather elements and pass the test of time without wearing down or cracking. At Hayward Concrete and Masonry, we believe that installing a Hayward concrete wall can help you to secure your property, control erosion, and create yard features that can last for long.
Talk to us via (510) 907-7057 a free consultation and quote. You can also fill out the quote form on this page for detailed inquiries.
About Us
Hayward Concrete and Masonry is a key industry player and your trusted concrete contractor for all your concrete needs, be it a driveway, patio, foundations, or wall construction. It is also the masonry contractor to get to whenever you need beautiful outdoor seating or outdoor kitchen features, among others. Whenever you need a trusted and reliable contractor for everything concrete and masonry, therefore, you have us as your trusted hands.
Our team is made up of top industry experts who have decades of skills and experience while working for different commercial and residential projects. The team is especially pooled together and from a list of the best. The screening process for our candidates is the most thorough and includes screening through their portfolios and past engagements to ascertain their skills and fitness for our clients' project needs.
Our Concrete Wall Services
Hayward Concrete and Masonry has a key speciality of constructing concrete walls for a range of applications. Currently, and in the past, we have worked with commercial, industrial, and residential clients and have performed beyond our clients' expectations. Entrust your project to us, too, and get the benefits of trusting a professional concrete wall contractor.
The types of walls that we construct include:
Retaining Walls
We construct retaining walls consisting of interlocking concrete blocks for various landscaping applications such as preventing soil erosion and keeping soil contained for other landscaping features.
Decorative Walls
For a client who needs a decorative wall for aesthetics, Hayward Concrete and Masonry can work better for you. We have the right experts, skills, and experience to handle your project from inception to completion.
Protective Walls
These are walls that include perimeter for protecting your property or keeping plying eyes off. It may also be constructed for theft deterrence.
Block Walls
Hayward Concrete and Masonry also constructs block walls for retaining and foundation purposes and for decorative needs.
Poured Concrete Walls
These are stronger and durable walls that are efficient and preferable due to their efficiency in withstanding the force and pressure from water and soil from the outside.
CMU Walls
Concrete Masonry Units (CMU) walls are durable structural and non-structural partitions generally used as backup walls.
Precast Walls
A precast wall is constructed by casting concrete in a reusable wall mould or form. It is then cured and transported to a construction site, lifted, and fitted into place. Precast walls are preferred, for they speed up the construction process.
Stucco Walls
These are walls made from stucco, a long-lasting, attractive, and weather-resistant wall covering.
Stamped Concrete Walls
Such walls are built for more versatility and durability. With stamped concrete, we can install a decorative wall, too, and even replicate your choice of decorative options such as bricks, slate, and tiles affordably.
Contact Us Today
Contact Hayward Concrete and Masonry Today and get a professional team for your concrete wall services. We are just a call away and have a team on standby to respond to your inquiry messages and advise you accordingly. They will also schedule an assessment visit for our expert to come down to your property and assess the project needs and deliverables and also draft a free quote for you.
Talk to us now. Call (510) 907-7057 now or fill out the quote form on this page with your info and inquiry messages.