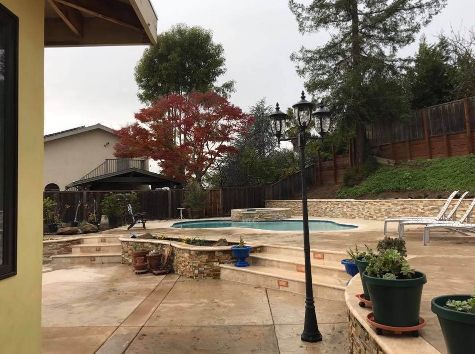 Property owners, managers, and property developers know what is good for their properties. They know the right materials to use if they need their properties to last for long. The residential, commercial, and industrial communities of Ashland also understand the right materials include concrete and masonry, and the right contractors have to be employed to ensure they meet their projects' projections.
If you are in Ashland and need masonry and concrete projects, too, there is only one team that you can trust with that. We are Hayward Concrete and Masonry and are your go-to and premier masonry and Ashland concrete contractor.
To book our services, ask for our free quote, or make inquiries, call (510) 907-7057. You may also leave us your inquiry messages on the quote form on this page, and we shall revert as soon as we can.
About Us
Hayward Concrete and Masonry is not the ordinary contractor along your street that you call just because your concrete has patches that need sealing. We are a full-service concrete and masonry company with years of hands-on experience in everything concrete and masonry. As a company, we have been in this field for long enough to understand all the needs of every concrete and masonry client, and we can assure you that we are your perfect match for your upcoming project.
At Hayward Concrete and Masonry, we understand the need for strong and durable structures, buildings, foundations, and hardscape features. Since that is all that we would also ask for if we were the clients, we always strive to give our clients the replica of what we would expect from our contractors. Therefore, when you entrust your project to us, you can be assured that it is in the right hands from inception to completion.
Our Concrete and Masonry Services
Among the specialties that we have is:
Concrete Work - Our concrete services are widespread and depend on a client's needs. You may hire our services if you need to create parking lots, fireplaces, patios, walls, concrete repair, concrete mixing, pouring, and refinishing.
Masonry Work - We also have general masonry services for commercial and residential clients. Essentially, we have stonemasons, brick masons, and masonry repair and restoration contractors.
Patios - We can install patios for your outdoor hardscaping needs and help to improve the yard's appearance. We can install traditional brick patios and concrete patios, depending on what you need.
Stone Masonry - We use stone's variety of functionalities to create firepits, staircases, pathways, and other facades of interior and exterior walls and flooring.
Concrete Walls - We can also build walls for your yard for different purposes. Whether you want to build multi-level gardens, prevent erosion, or create berms, we are your wall people.
Driveways - Hayward Concrete and Masonry offers a variety of driveway services ranging from installation to repairs and renovations.
Why Hire Us?
Apart from years of experience, we also have the most dedicated and committed team. It has decades of combined experience and is always looking out for projects to utilize their expertise. The team members are also keen to detail and disciplined and will give all their attention to your project until it is completed without the need to double-deal and work on concurrent projects.
Also, as Hayward Concrete and Masonry, we understand the importance of using top quality materials. We have also invested in the most advanced tools, latest technology, and equipment that has been designed to meet every client's needs. Additionally, we have the most responsive customer care team that is always looking forward to answering your call, responding to your inquiries, and advising you accordingly.
Contact Professional Concrete and Masonry Contractors
Talk to us today and entrust your project to us. We are on standby, will respond to your questions, and get you our free quote instantly. Our experts will also schedule a site visit with you to assess your project needs, tastes, preferences, and the materials required for your project.
Call (510) 907-7057 and talk to an expert now. Better yet, leave us a detailed inquiry message on the quote form on this page.