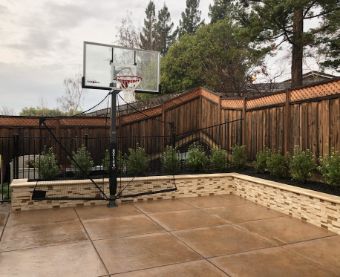 Constructing a sturdy and durable outdoor structure or hardscape feature requires using concrete and masonry materials. At the same time, though, you must contact a reliable contractor, and Hayward Concrete and Masonry are up for it. We are your premier and go-to concrete and masonry contractor in San Lorenzo and are on standby to attend to your needs.
Contact us today for a free consultation and quote. Call (510) 907-7057 or leave us a detailed inquiry message on the quote form on this page.
About Hayward Concrete and Masonry
Hayward Concrete and Masonry is the concrete company that you have been searching for to build your outdoor entertainment features. It is also your preferred masonry contractor for all the walkways, pathways, and walls that you would want to use in your yard to improve its appearance or prevent soil erosion. In short, we are an all-around company for everything concrete and masonry and would be glad to have you onboard and as one of our satisfied clients.
Concrete and Masonry Services
At Hayward Concrete and Masonry, we have specialized in several masonry and concrete services. These are services that we render to commercial and residential services and every client's satisfaction. Talk to us, too, if you need:
Residential Concrete Services - These include the creation of patios, driveways, fireplaces and firepits, sidewalks, walkways, and paths. We also install foundations, walls. Porches, curb and gutter, and footing.
Commercial Concrete Services - We also install patios, driveways, parking lots, loading and offloading bays, and walkways for commercial entities. A business venture may hire footings, walls, foundations, concrete repairs, refinishing, and resurfacing services from us.
Masonry Services - We also have masonry services for commercial and residential clients in San Lorenzo. You can hire us to install driveways, fire pits, and other outdoor fire features, outdoor seating, and water fountains on any of your properties. We can also offer masonry repairs in addition to constructing basement entrances, walls, and parking lots.
Why Hire Us
We get all the time to ask why a client should hire us and why most people refer them to us. Well, the answer is simple and is tied to our professionalism and the efficiency with which we deliver our services. Also, as a team that understands the value of honesty, truth, and delivering to every promise that we make to our clients, we can prove it to you that we are your ultimate contractors.
Also, Hayward Concrete and Masonry stress on hiring the best talent. Each of our team members is subjected to a thorough hiring process before we can engage their services. We do this to ensure that we get the right talent and contractors who fit our clients' requirements.
Contact Us
Contact Hayward Concrete and Masonry today via (510) 907-7057 for a free estimation. Contact us using the contact form on this page, too, for detailed inquiries.