Union City Concrete and Masonry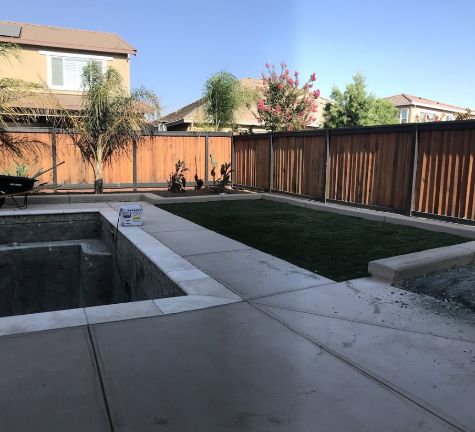 If you are a Union City resident or commercial property owner who needs sturdy and long-lasting outdoor features, then welcome to our site. If you are looking for an expert contractor to install outdoor seating features, outdoor fireplaces, or more hardscape features, then we welcome you to talk to an expert from our team. We are Hayward Concrete and Masonry, the home of the most sought-after concrete and masonry experts in Union City and the neighboring cities.
For a free consultation and quote, call Hayward Concrete and Masonry via (510) 907-7057 and speak to an expert. Also, you may leave us a message of inquiry on the quote form on this page for more details and communication.
About Hayward Concrete and Masonry
Hayward Concrete and Masonry is Union City's go-to and premier concrete contractor. We are also everyone's most sought-after masonry contractor with a primary goal of ensuring that all our clients meet their needs. If you are also looking for additional outdoor features such as patios and driveways to improve your yard's aesthetic appearance, then we are your people.
As a company, we have years of experience and are preferred due to our mode of service delivery that ensures every client is satisfied. We have a team that has decades of experience, all pooled together and for the good of our clients. As a result, Hayward Concrete and Masonry has become one of the most preferred concrete and masonry contractors and is now a household name among commercial and residential clients.
Our Services
Our services to our Union City clients include:
Concrete Services
We render all concrete services that a commercial and residential client may need. They include:
Driveways
Parking lots
Walkways, sidewalks, pathways, steps, and stoops
Porches
Garages floors
Basement floors and foundations
Walls
Curb and gutter
Footings
Handicap ramps
Concrete pouring, mixing, repairs, refinishing and reinforcing
Masonry Services
We also boast of offering the best masonry services as per the clients' needs. Here, you can get the following services from us:
Patios
Stoops, walkways, and sidewalks
Driveways
Fire pits
Basement entrances
Walls
Parking lots
Masonry repairs
We install the best in the industry and always endeavor to lead the pack. These are attempts that have seen us grow exponentially and become an industry leader. Talk to us, too, and get to experience service with a difference.
Contact us for Expert Services
Contact Hayward Concrete and Masonry and enjoy expert yet affordable masonry and concrete services. Once you get in touch with us, you will get a chance to speak to an expert, get all your questions answered, and grab our free quote too. Additionally, we shall have one of our experts visit your property to assess the job site, the work that needs to be done, your requirements, and also draft a free estimate for you.
Call (510) 907-7057 and speak to an expert when it is most convenient. Alternatively, you may leave us your messages of inquiry and info on the contact form on this page and wait for our experts to revert.